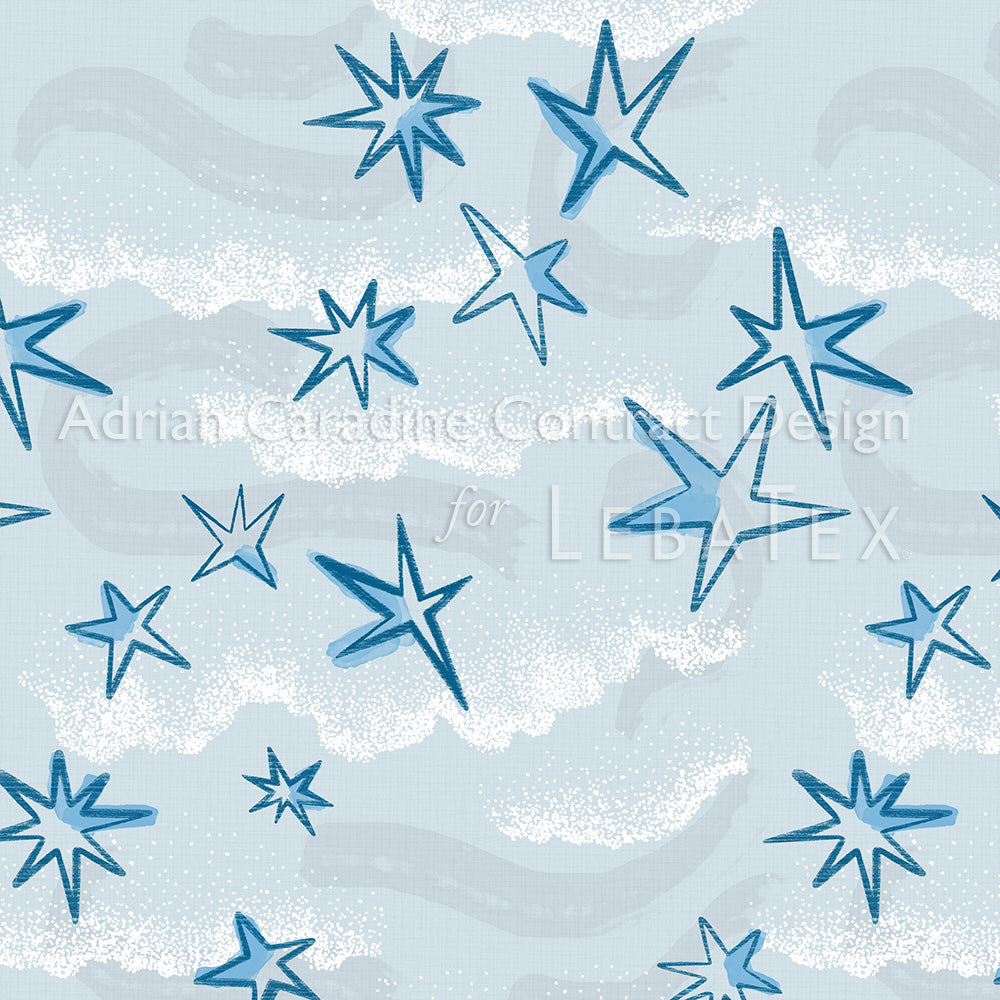 Vedette-Bardot M.O.D. Pattern
A customizable pattern designed by Michael Caradine of Adrian Caradine Contact Design.
The soul of Vedette is inspired by French decorative arts of the 1940s, particularly the tapestry work of artist Jean Lurcat. The pattern was created in a way that could be colored to complement a wide range of environments, from seaside retreats to energetic urban spaces.
For spec information, please reference the base cloth.
Base Cloth: Claude
SKU: 8025-10-CLD
Repeat: 27"H x 36"V
Please Note: The base cloth, SKU and repeat were chosen by the designer for how they felt the design was best portrayed. You can order samples of the fabric with these specifications or you can customize the design and have a strike-off printed within 72 hours of your design approval. 
Vedette-Bardot M.O.D. Pattern