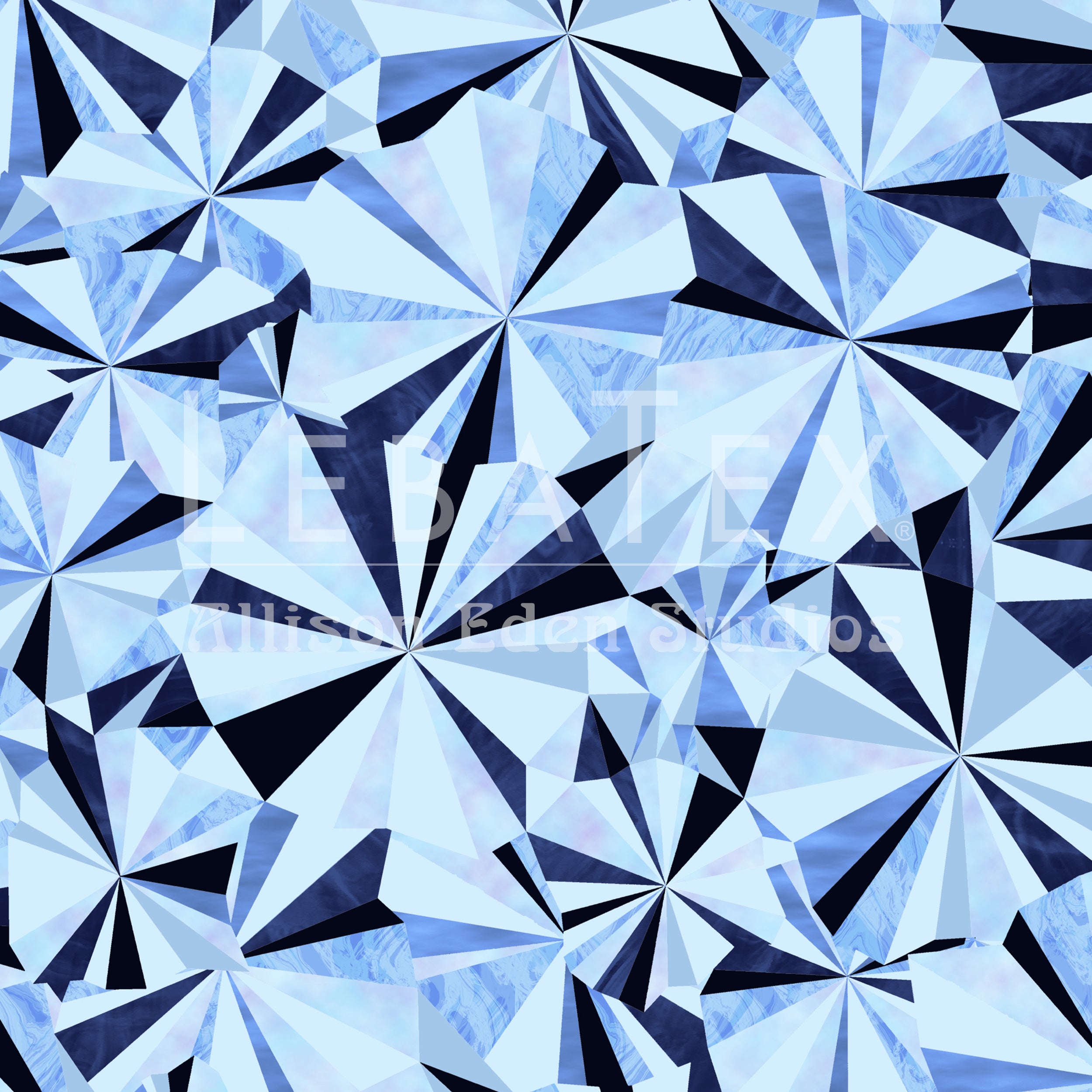 Facet-Sapphire M.O.D. Pattern
A true treasure, this gem-like pattern is too enticing to pass up. Comprised of multi-faceted shapes that give the appearance of three-dimensional gemstones, Facet is the anchor of the Treasure Trove collection.
Note: The specs below are for the Leslie base cloth on which this pattern was printed for stocked samples. This pattern can be customized for color and/or scale, and printed on any LebaTex base cloth.
Hook Weave Drapery
Width: 57" wide
Weight: 7.1 oz per linear yard
Repeat: 54" V x 54" H
Content: 100% Intrinsic FR Polyester
Flame Resistance: NFPA 701
Breaking Strength: ASTM D5034 - Warp: 110lbs / Fill: 75lbs
Seam Slippage: ASTM D434-95 - Warp: 25lbs / Fill: 25lbs
Snagging Resistance: ASTM D3939 - Class 4.5
End Use: Bedding, Drapery
Country of Origin: USA
LebaTex is a distinctive supplier of commercial textiles and hospitality textiles for the interior design community. We provide an extensive selection of upholstery and drapery fabrics tailored to fit your needs. All LebaTex products meet or exceed commercial fabric standards. Order a free sample by 5:30pm EST to ship the same day in the U.S.
Facet-Sapphire M.O.D. Pattern