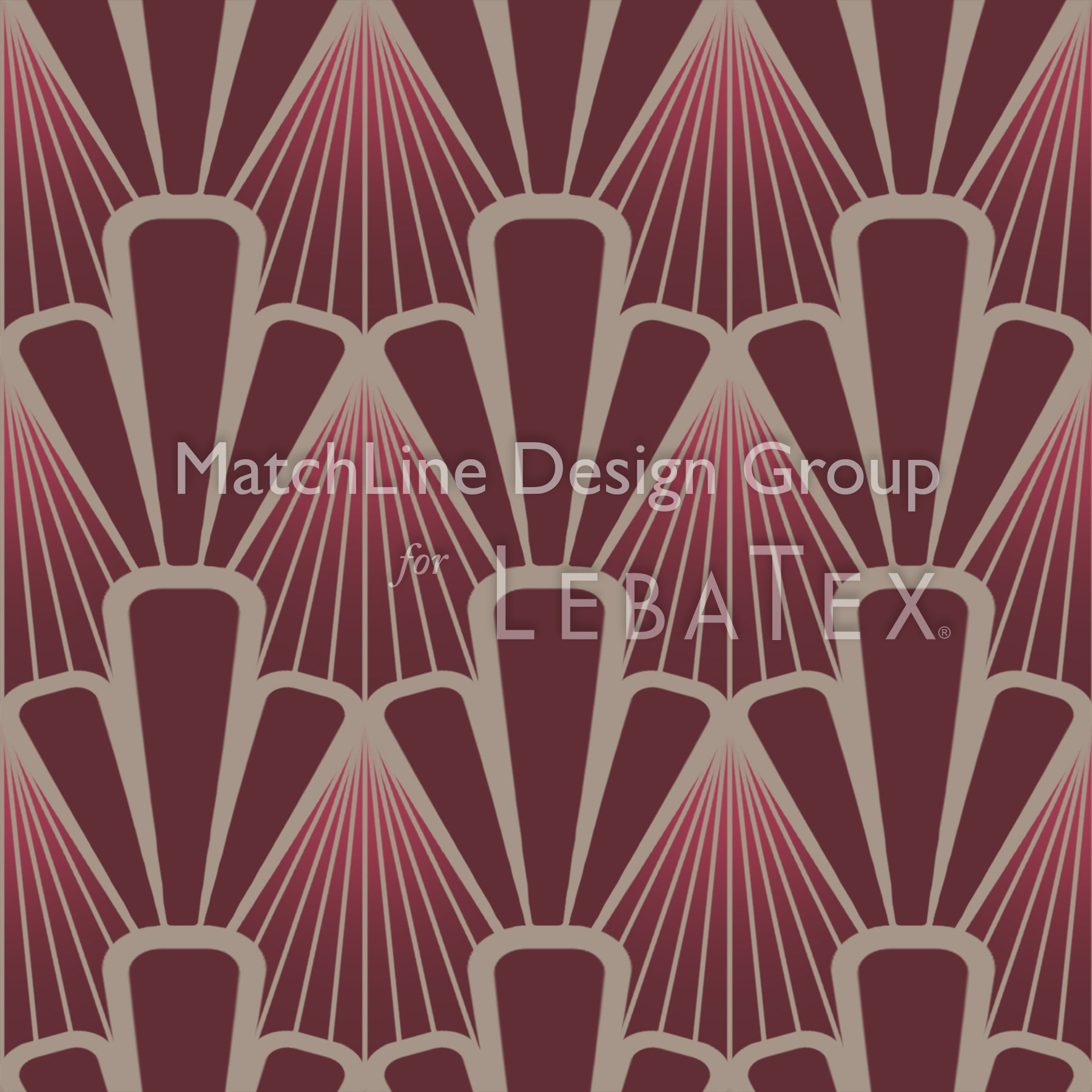 Deco-Cabernet M.O.D. Pattern
A customizable pattern designed by Lesley Hughes Wyman and Tamara Ainsworth of MatchLine Design Group.
Deco is inspired by the classic geometries visualized throughout the Art Deco movement. The pattern features a modernized take on clean, symmetrical stylings that are repeated to create a bold, graphic that can be activated as the perfect statement piece for the outside back of a chair, drapery panels, and of course decorative pillows.
For spec information, please reference the base cloth.
Base Cloth: Sullivan
SKU: 9441-30-SUL
Repeat: 6"H x 6"V 
Please Note: The base cloth, SKU and repeat were chosen by the designer for how they felt the design was best portrayed. You can order samples of the fabric with these specifications or you can customize the design and have a strike-off printed within 72 hours of you design approval.
Deco-Cabernet M.O.D. Pattern