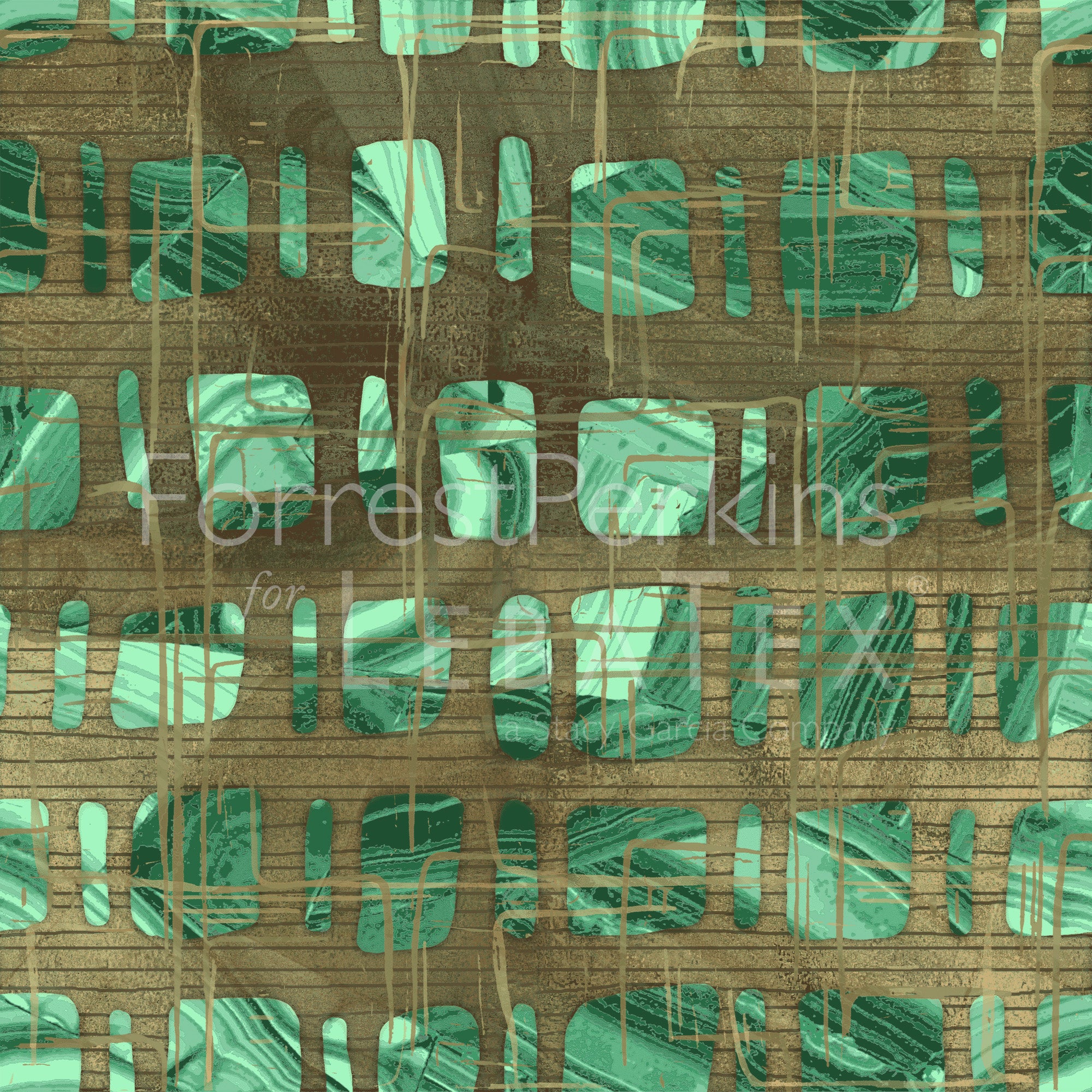 Artifact-Green Malachite M.O.D. Pattern
A customizable pattern designed by Deborah Lloyd Forrest of ForrestPerkins.
A visit to the Grand Egyptian Museum in Cairo amazed me with many of the ancient objects' surprisingly modern patterns and opulent colors, created from precious and semi-precious stones and metals.   An interpretation of the patterning adorning a cabinet from King Tut's tomb, this pattern feels at once exotic and contemporary, with its glimpse through a geometric screen overlaying a rich semi-precious stone background. 
For spec information, please reference the base cloth.
Base Cloth: Baldwin
SKU: 8040-30-BWN
Repeat: 13.5"H x 13.5"V 
Please Note: The base cloth, SKU and repeat were chosen by the designer for how they felt the design was best portrayed. You can order samples of the fabric with these specifications or you can customize the design and have a strike-off printed within 72 hours of you design approval.
Artifact-Green Malachite M.O.D. Pattern