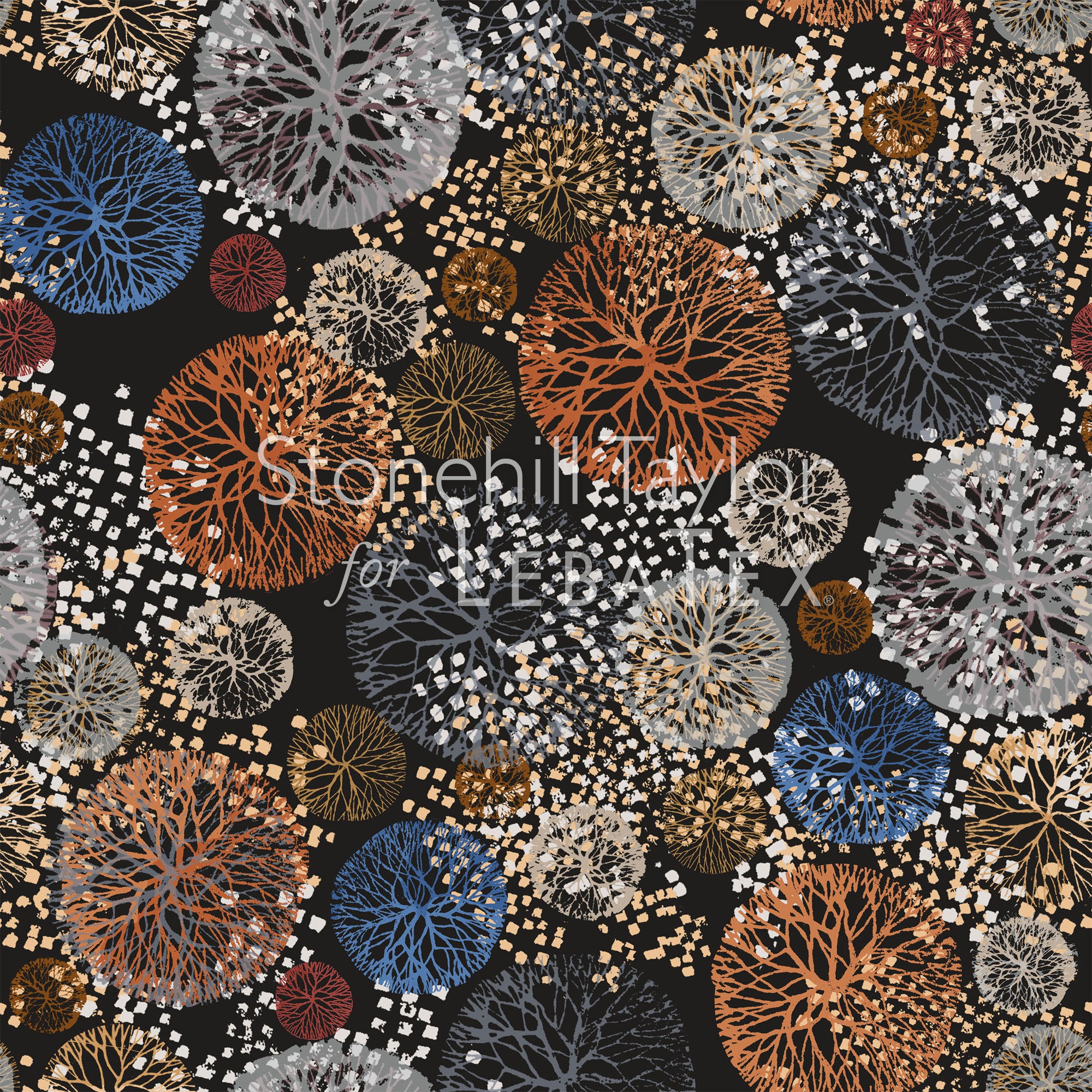 Arbor-Navy M.O.D. Pattern
A customizable pattern designed by Tory Knoph and Emily Caplow of Stonehill Taylor.
"Inspiration for the design of this exclusive fabric came after finding some of the firm's original landscaping stamps from 1967. Prior to the creation of programs like AutoCad and Revit, these to-scale stamps were commonly used by architectural firms to ease the drawing process. Tory and Emily wanted to integrate these images as a celebration of the firm's own history as well as the history of the design industry. The final result is an abstract bird's-eye-view pattern reminiscent of New York's Central Park."
For spec information, please reference the base cloth.
Base Cloth: Sullivan
SKU: 8027-30-SUL
Repeat: 9"H x 9"V 
Please Note: The base cloth, SKU and repeat were chosen by the designer for how they felt the design was best portrayed. You can order samples of the fabric with these specifications or you can customize the design and have a strike-off printed within 72 hours of your design approval.
Arbor-Navy M.O.D. Pattern